A Stunning Website Metamorphosis.
Helping brands evolve is a wonderful undertaking. BlackWing Creative worked with AuthenticID, a global leader in identity verification, to develop the first full expression of its brand and website back in 2020. Since that time, the company has enjoyed tremendous growth in terms of enterprise clients, employees, and innovative technology breakthroughs.
To help showcase the full power and uniqueness of this client's latest capabilities, BlackWing designed, wrote, built, and launched a completely new website for AuthenticID.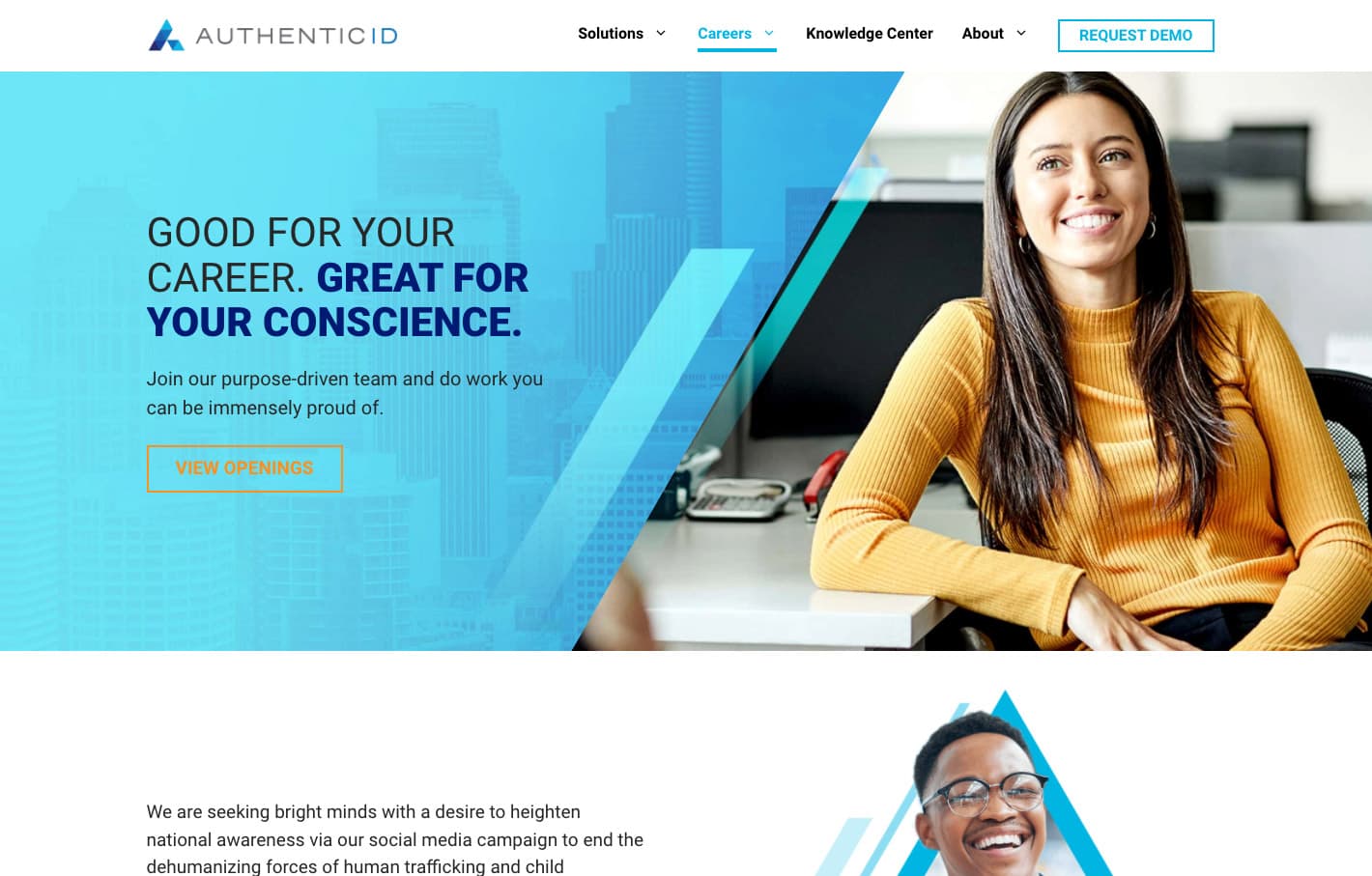 At BlackWing, we always build sites from a mobile-first perspective. We don't use cookie-cutter WordPress templates. And we conduct extensive testing to ensure that sites are equally functional and visually enticing.
A key factor in determining search engine placement is your Google PageSpeed Insights ranking. As you can see, the AuthenticID site performs very well across Google's four key website measurements: Performance, Accessibility, Best Practices, and SEO. In addition, the site scores high in the most important test, mobile user experience.
Let BlackWing Revitalize Your Digital Presence.