Welcome To IoT Wonderland.
Robots galore. Cloud AI. Gig Internet connectivity from space. These are just a few of the ways Sprint shone brightest at the Mobile World Congress Americas (MWCA) event in San Francisco this September. And BlackWing Creative is proud to have played a pivotal role in helping to bring Sprint's MWCA experience to life.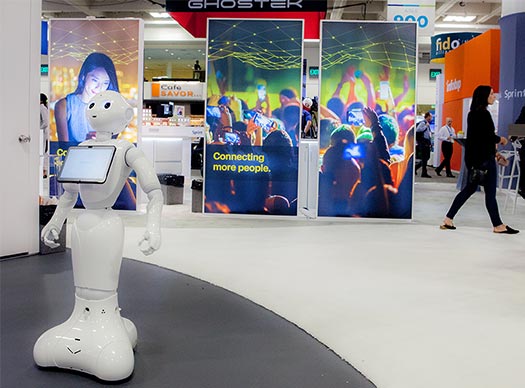 Big Splash. Skinny Schedule.
From kickoff to live event, BlackWing delivered a hallmark event experience in less than seven weeks.
The agency crafted a narrative to guide all Sprint event communications. It helped to define the entire Sprint booth experience. And it developed booth creative executions in partnership with Fern, one of the most respected event production companies in the United States.
To find out how BlackWing can help with your event experiences, contact [email protected].